Attention Realtors®: Short Sales Are the Untapped Goldmine of the Decade!
Are you taking short sale listings and unsure of how to proceed? Learn How to Master the Art of the Short Sale Transaction
This FREE ebook will help you to:
Grow Your Income
Increase Personal Productivity
Position Yourself as an Expert in the Field
Eliminate Frustration with the Short Sale Process
Learn the six steps to a mastering the art of the short sale.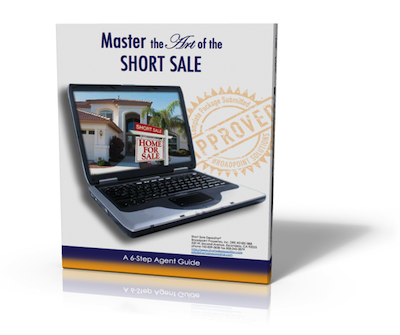 Pre-Qualify the Seller and the Property
Price the Property
Manage the Listing Appointment
Place the Property on the Market
Receive and Respond to Offers
Avoid Common Pitfalls
Written by Broker, Melissa Zavala, who has received over 1000 short sale approval letters in the last three years, this groundbreaking short sale guide also includes the following material:
Tips on How to Bulletproof Your Short Sale Transaction
Direct Link to Hardship Letter Writing Guidelines
Direct Link to Financial Statement Guidelines
Realtors® Due Diligence Tools