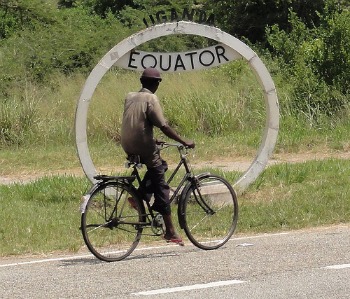 First off, I guess everything really depends upon your definition of a backup offer. After reading the guidelines, I'd surmise that Equator and the average agent probably have a very different definition of the term backup offer. For me, a backup offer is any offer that I receive and 'hold' after I have a fully accepted and executed contract—just in case the buyer on that fully executed and accepted contract cancels the deal.
For Equator and Bank of America, backup offers refer to offers submitted when the first offer is declined or when you need to substitute a buyer.
Just a few weeks ago, the Bank of America Equator folks changed their policy on 'back up offers'. Now, instead of a 14 window, you only have an 8-day window in order to submit a revised offer or an offer from a new buyer before your transaction is knocked out of the Equator system.
According to Bank of America, here's what you need to do if you want to submit a new "backup" offer:
When a backup offer becomes necessary:
Contact your short sale specialist immediately.
Let the specialist know if you have a backup offer to submit.  
Within eight calendar days, resubmit the listing data, submit the short sale offer, and upload the offer documents and supporting documents.  Any backup offer will require analysis and investor approval, regardless how similar it may be to the previous offer. 
If no backup offer is available:
The short sale will be closed in Equator by your short sale specialist.
You should return to marketing the property.
You may initiate a new short sale in Equator when you receive a new offer on the property. 
I'm not sure what I think about this update to the procedure. Is 8 days too short? It might not be enough time for agents to hold open houses, drive traffic to listings and find new offers.
If you have any thoughts on the matter (either for or against), please feel free to share them in the comments box below. As always, we are just trying to make the world a better place—one short sale at a time