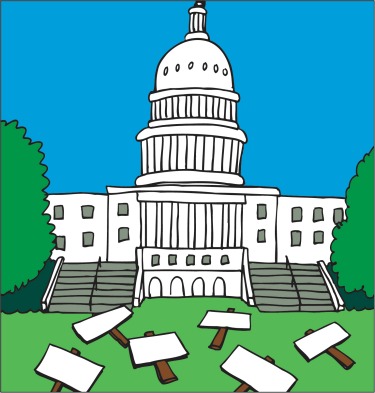 Unless you live under a rock or in a remote area without any connection to technology (in which case you probably are not reading this), you have probably already heard that a large part of Southern California (including some of Northern Mexico and parts of Arizona) lost power for a good long time beginning on Thursday afternoon, September 8. This occurred at around 3:45 p.m. (PST)—just before Obama's big Congressional Address (also known as the jobs' speech).
While the loss of power may have stopped many So Cal folks from hearing the speech, it didn't stop Obama from speaking a little bit about his new refinance plan to aid the lagging economy. While some say that his plan is a step in the right direction, others feel that it may have little impact.
Here's some information on the plan courtesy of dsnews:
Obama told Congress that his administration is going to work with federal agencies to refinance millions of homeowners' mortgages at today's record-low rates.
With those rates now near 4 percent, the President says the move could "put more than $2,000 a year in a family's pocket, and give a lift to an economy still burdened by the drop in housing prices."
While the specifics have not been released, it's expected that the program will make homeowners with government-backed mortgages eligible for new, lower-rate, lower-payment loans even if they are underwater or have bad marks on their credit as a result of financial hardship.
In advance of the jobs speech, the Congressional Budget Office released a white paper that analyzed Obama's plan. This paper concluded that the benefits of the Government's refinance boom would be small in relation to the size of our existing housing and mortgage markets.
Just like HAFA, HAMP, and HARP and many programs before these, it is difficult to make large-scale reform. Getting massive amounts of people to adhere to the same guidelines and accomplish the same goals is very difficult. It's hard enough to close one short sale. So, to get large-scale refis going would probably be pretty difficult. Heck, they say that one poor fellow is to blame for the electricity outage. If one guy couldn't get that right, how can we expect the masses to accomplish a large-scale goal?