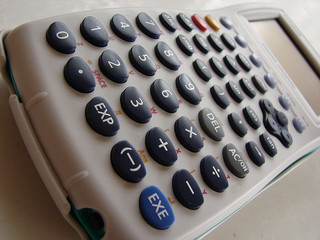 For the last several years, there has been quite a bit of talk about the poor compensation that short sale listing agents receive. That's probably because real estate agents are accustomed to working a traditional sale. To be compensated for a short sale for equal to or less than the amount paid in a traditional sale is a tough pill to swallow. That's because short sales require significantly more work than a traditional real estate transaction.
Short sale agent commissions have improved, however, over the last several years. In the early years of short sales, mortgage lenders would cut the agent commission to as low as 3 or 4 percent to be split between the listing and the selling agent.
However, in 2013, things are much better. At Short Sale Expeditor®, most of our short sale approvals come in with a total of 6% commission to be split between the agents.
Additionally, Fannie Mae and Freddie Mac have a policy of paying the 6% commission. Beginning as far back as March 1, 2009, Fannie Mae and Freddie Mac agreed to pay 6% commission on the short sale! (An exception applies if the total commission is more than six percent of the sales price.)
Bank of America also has guidelines as to the commission paid on short sales. Just recently, Bank of America formalized their agent commission policy. As you can see from the chart below, most agents listing short sales will earn a standard commission.
| | |
| --- | --- |
| Sale Price | Maximum Commission |
| $0 – $49,999 | $3,000 |
| $50,000 – $999,999 | 6% of the total price |
| $1 million – $2 million | 5.5% of the total price |
| > $2 million | 5% of the total price |
According to an announcement from Bank of America:
"flexibility is allowed in the commission structure when the short sale does not reflect positive mitigation or if the minimum acceptable net proceed is not met. In these circumstances, the real estate agent may choose to reduce his/her commission to meet minimum mitigation requirements."
Here are two commission exceptions to the chart above: 1) Dual agents unrelated to either party will receive a 4% commission; 2) In some situations, commission is limited per investor guidelines/investor approval and may vary.
While it may seem that there is always a catch, at Short Sale Expeditor® we have seen most of our Bank of America short sales get approved with a 6% commission. We've even had numerous clients receive large relocation assistance packages—up to $30,000! With those two benefits, the a short sale can be very appealing for both agents and sellers.