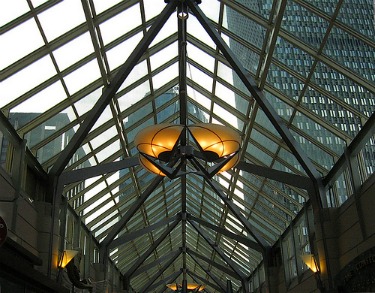 Just a few days ago, I published an article about the problems associated with mortgage insurance in short sale situations. Mortgage insurance, since it is an insurance policy that benefits the mortgage lender, can often times be a beast of burden during the short sale negotiation process.
Shortly after publishing the post, I realized that I should probably outline the various types of mortgage insurance just in case there are novice agents who are not familiar with the term mortgage insurance.
In general, mortgage insurance is charged when the loan amount is more than 80 percent. It is an insurance policy that protects the lender in the case of the borrower's default.
Here are the various kinds of mortgage insurance:
Private Mortgage Insurance (PMI) As part of the loan guidelines set out by Fannie Mae and most investors, a borrower is required to pay PMI when the loan amount is more than 80 percent. Private mortgage insurance is paid by the borrower, but it benefits the lender. It protects the lender against loss if a borrower defaults on a loan—kind of like a life insurance policy.
Lenders see a larger down payment as evidence that you are financially prepared to take on a monthly mortgage payment. The larger the down payment, the more you can demonstrate to the lender that you will not be at risk of defaulting on the loan.
Mortgage Insurance Premium (MIP) While conventional loans have strict underwriting guidelines, FHA-insured loans require a small amount of cash to close a loan. As a result, all borrowers must pay a MIP to insure the lender against loss if the homeowner defaults on the mortgage. While there are ways to avoid PMI with conventional loans, there is no way to avoid MIP on FHA loans because the down payment is only 3.5 percent.
Lender Paid Mortgage Insurance (LPMI) Lender Paid Mortgage Insurance is a way to avoid paying traditional mortgage insurance. In return for a small increase to your interest rate, the lender will pay the mortgage insurance for you.
Short Sales and Mortgage Insurance
When working on short sale negotiations with loans that have mortgage insurance, the lender will often require a cash contribution in order to satisfy the obligation. This is why I get so super-charged when I hear agents tell short sale sellers that a short sale can be accomplished at no cost to seller. If cash is required to settle the debt or come to an agreement with the bank, then the short sale is not free. The seller will then need to weigh the pros and cons of short sale versus foreclosure before deciding if s/he wants to go ahead with the cash contribution.
Often times agents listing and processing short sales will insist that there in no mortgage insurance on the short sale seller's home loan. It is entirely possible that the seller has some sort of Lender Paid Mortgage Insurance—in which case there might be no evidence of the insurance on monthly or annual statements.
Yes, short sales with mortgage insurance (and short sales, in general) can be a pain in the keister. However, knowing what is coming your way by conducting your due diligence when you take the short sale listing is the best way to assure the most efficient closing possible.
Photo: flickr creative commons by Adrian_
For those of you who might be wondering, this is a photo of the Prudential Insurance Building in Boston.