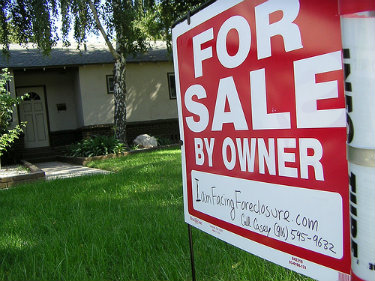 Borrowers are smart. And, the longer that we are in this recession, the more knowledge borrowers obtain about the foreclosure process. Many borrowers are beginning to realize that not all lenders file a Notice of Default three months after the first missed payment. In fact, we have processed many short sales in our office where borrowers have missed more than 12 payments, but do not yet have a Notice of Default filed against their property.
A Notice of Default is the document which, when filed, effectively begins the California foreclosure process. From that point, it is approximately three months and three weeks until the bank can foreclose.
How do you know whether the property in question has a Notice of Default filed? As Realtors®, we have many online tools at our disposal that can provide us with this information. For most of us, we can actually obtain this information directly from the Multiple Listing Service. In San Diego and Riverside Counties, for example, we can click our mouse on the Assessor's Parcel Number and we will be led to the public records on the property where this information is published.
Title companies can also provide us with this information. You can gather information about the property from a preliminary title report (compiled by the Title Insurance Company) or title companies often will provide agents with free access to online tools where agents can gather that information on their own.
Before beginning to work on a short sale (or even before taking a short sale listing), agents should obtain information about where the specific property is within the foreclosure process. If a Notice of Default (often called an N.O.D) was recently filed or has not been filed yet, there is likely ample time to process a short sale. However, if the Notice of Default was filed over three months ago, it's entirely possible that you and the borrower may be too close to foreclosure in order to see the property through a short sale.
Because of this, they may have invented the phrase, "You snooze, you lose." It is vital for distressed borrowers not to wait until the 11th hour in order to list their properties for short sale.