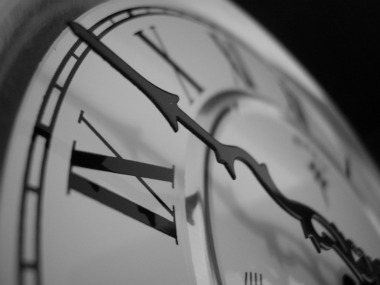 Just to keep your mind active, and to make sure you remember your high school days, we have alluded to Shakespeare's Macbeth in the title. Remember that tomorrow and tomorrow and tomorrow creeps in this petty pace from day to day? Well, for short sale buyers and sellers, all they want to hear is that the short sale is approved and ready to close.
In fact, one short sale seller was so eager to learn about the closing that he asked the following question:
How long after receiving the bank's approval letter should you expect to close and be done with the short sale process?
That's a great question and the answer is easy: it depends. It depends upon a variety of factors, but mainly on your purchase contract. How long did the buyer say that they would need in order to close? Is the buyer obtaining a loan or is the buyer paying cash? If the buyer is obtaining a loan, then there are variety of things that need to occur such as an appraisal, and document processing. However, if the buyer is paying cash, the process can move along much more quickly.
All short sale approval letters note a date before which the transaction needs to close. For example, an approval letter may state, "The funds must be received by October 31, 2012." So, this would mean that the transaction needs to be closed and the funds need to be sent to the short sale lender on or before that date.
One last factor to consider is the seller. Even if the buyer wants to be in the property tomorrow, the seller may still need a few weeks to secure new housing and pack up his or her belongings.
So, while you can close a short sale transaction immediately following receipt of the short sale approval letter(s), often times the short sale does not close for another 30 days. This provides the buyer with time to secure a loan, and the seller has ample time to pack, move, and spiffy up the property for the new owner.