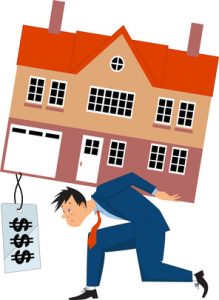 I came across a great article the other day that reviews 20 Cold Hard Facts About Short Sales. It's true that short sales are not coming as fast and furious as 2010, but at Short Sale Expeditor®, we are still receiving new short sale packages to process each and every day of the week.
Here are some cold and hard facts about short sales:
Don't let the name fool you. There is nothing short about a short sale. Short sales take lots and lots of time to process with some even taking over a year. What the word "short" really refers to is the short pay that the lender will accept at closing.
Hire a real estate agent who knows short sales. No matter what you may be lead to believe, a short sale is an extremely sophisticated and nuanced transaction that is not to be conducted by the inexperienced. Sellers need to hire someone that has a proven track record in order to assure that the transaction moves along as quickly and efficiently as possible.
Gather all financials before listing a home for sale. A short sale lender requires all sorts of financials from the seller: tax returns, bank statements, and pay stubs among other things. If a seller wants to participate in a short sale, the best thing to do is to cooperate with the short sale lender and provide everything to the agent at the time that the listing is taken.
A clean, uncluttered home sells.  Short sales often show pride of ownership because the seller usually still lives in the home. Just as in the case of a traditional sale, a short sale will sell because it looks good and is priced right.
For additional hard, cold facts about short sales, check out this great article.