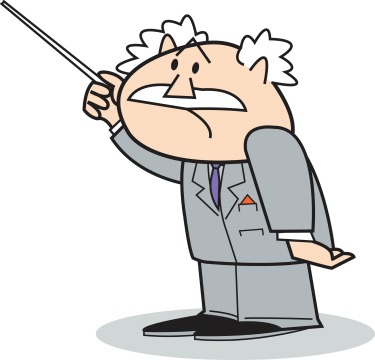 People often think that if you've seen one short sale, you've seen them all. At Short Sale Expeditor®, our California and San Diego Short Sale Negotiators and Short Sale Processors are constantly having to learn new things, adjust to new lender policies, and deal with new challenges in the distressed property world.
Just this week, our California and San Diego Short Sale Negotiators had to track down old liens that should have been reconveyed and clear up title reports. We've also had to help short sale listing agents to deal with thousands of dollars in non-institutional liens in order to obtain a successful short sale closing. We've worked on HAFA and Bank of America Cooperative short sales, and we have received a humongous stack of short sale approval letters.
Broker Bryant Tutas of Poinciana, Florida is a short sale negotiator and quite a character. I read this blog post that he authored months ago in which he shares his thoughts on short sale certification programs. I'm not sure that I would call him certifiable. But then, he is quite a short sale maven (and being a short sale maven is not for all).
The main point I think that he makes is that there is a lot more to life than alphabet soup in a bowl and after your name. Being a San Diego Short Sale Negotiator is all about experience. And, in the wacky world of short sales, experience needs to be in the forefront as short sale sellers consider their options when hiring a qualified agent.
Here's what he has to say on the matter:
Are You a Short Sale Expert? Not Me! I May, However, Be Certifiable!!
Hi folks. Short Sale Designations. How many are there and does having one mean anything? Well there are a whole bunch of designations!!
Having a Short Sale designation means that the agent, at a minimum, knows how to put together a short sale package to send to the lender. They have probably been through several hours of training either live or via the internet.
I'm not aware of ANY designation that requires experience. And that's where the problem lies. An agent can have numerous short sale designations and market themselves as: "expert", "specialist", "professional", "genius", "certified", "consultant" and so forth. When the reality is they have NEVER listed and closed on one successful Short Sale. Misleading? You betcha!!!
My designation is real life experience. I don't have any Short Sale designations. I bet I could teach the course though. For me, short sales were never difficult. They are a process. It took about 5 minutes to figure out what was included in a short sale package to the lender. All I did was ask them. From there short sales involve negotiating. Well heck I've been negotiating real estate deals for 17 years. A deal's a deal. Nothing new there.
Lender nuances, rules, regulations and laws change constantly. These you stay on top of by being in the short sale business, listening, asking questions, and researching. A designation class may get you started, but it certainly won't make you an expert. Only experience will do that. And maybe after another 100 or so closings I'll consider myself one.
Here are two of the more popular designations. I'm sure there are more.
CDPE- Certified Distressed Property Expert
SFR- Short Sales and Foreclosure Resource
So, as Bryant says so well, when sellers are considering hiring a short sale specialist or a San Diego Short Sale Negotiator, they should not only concern themselves with designations. Ask about experience. In the field of short sales, experience trumps designations every day of the week.
Of course, the irony here is that the folks at Short Sale Expeditor® have both–experience and a whole bunch of alphabet soup!