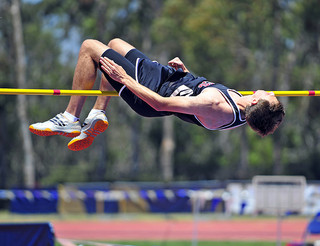 Have you ever heard of Dick Fosbury? Richard (Dick) Fosbury (b. 1947) is one of the most influential athletes in Track and Field. That's because he revolutionized the high jump event by inventing the "back-first" technique (known as the Fosbury Flop) that has been adopted by jumpers today. By changing from the traditional way of jumping to his technique and thinking "outside the box", he was able to improve his jump height by almost 18 inches in under three years!
The same "thinking outside the box" style can be applied to many aspects of the field of real estate, but most definitely with respect to lead generation and the distressed property arena.
Common Methods for Identifying Short Sale Leads
Are you looking for short sale leads? Do you want short sale listings? In many parts of the United States, there is a shortage of housing inventory. Absorption rates are measured in days, not months, and agents are clamoring for more inventory—including short sale listings.
There are many ways to identify a possible short sale listing: the most common of which is to obtain a list of properties where the borrower is in active foreclosure and then pursue those borrowers through direct mail and other traditional marketing methods. But, in addition to those individuals with an immediate or pending foreclosure date (whose information is public record and who are being deluged by mail), there is another group of prospective short sale sellers that may need your help today—and this group is a little bit outside the box.
Who Needs Your Help Today?
While there are lots of prospective sellers that need your help today, some may not know it yet. Aside from the traditional method of considering those facing a pending foreclosure, there's a large group of folks still current on their mortgages that purchased homes in new developments when real estate values were at an all-time high.
Just think… if you bought a brand new home in 2003, you probably added some improvements. Perhaps the home came with tile countertops and you opted for granite. Perhaps the home came with walnut cabinets, and you opted for maple. Perhaps the home came with white appliances and you upgraded to stainless.  Whatever the case, these were some of the things that increased the purchase price of the property so that the buyer financed (in many cases) an amount significantly higher than the original list price.
Here is a marketing approach for those who purchased when the market was at an all-time high:
Locate a neighborhood, new development, or master planned community where the bulk of the properties were built in the late 1990s or the early 2000s.
Work with a list/data company or your local title company representative in order to purchase or generate a list of properties where the owners purchased between 1999 and 2005 and have not sold. All properties identified should be for borrowers with mortgages. (Include non-owner occupied properties on your list.)
Prepare a marketing campaign that includes direct mail pieces that do one of two things: offer a free market analysis (because the market is hot right now and properties have increased in value) or discusses the benefits of short selling (including financial incentives and other benefits).
Plan continued and consistent marketing to the same list of borrowers.
Remember that Dick Fosbury's unique way of getting over the high jump revolutionized track and field, but it took him three years to achieve great success and increase the height of his jump by nearly 18 inches. How many times do you think Fosbury ran down the field and attempted to launch his body into the air before he achieved success? I'm willing to bet that he was a lot more persistent and made a lot more attempts than you will need to make in order to obtain your next short sale listing appointment.