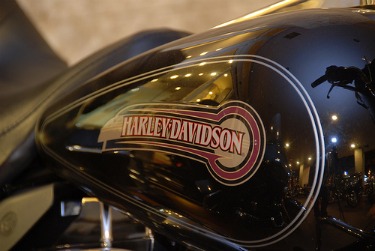 American author, salesman, and motivational speaker Zig Ziglar, is well known for his quote, "People don't buy for logical reasons. They buy for emotional reasons." And, I've gotta say that Ziglar is probably correct in his assessment. (Why wouldn't he be? He's a renowned and well-respected motivational speaker and salesman.)
Here's a perfect example of buying for emotional reasons. My lovely husband purchased a motorcycle from a past client who picked it up at an auto auction several years ago. When asked why he purchased the motorcycle, my husband's response was that he only paid a few hundred dollars for it. But, after he repairs it, he can sell and make a good amount of money. Yeah, sure. I wasn't born yesterday. That motorcycle has been in the driveway for months, and it has been used a whole bunch, too.
This is a great example of buying with emotion and justifying with logic. Perhaps you are wondering exactly what this had to do with the field of real estate. And, I'm glad that you asked. (You did ask, didn't you?)
The idea of buying with emotion and justifying with logic relates very closely to lead generation (in this case, short sales). Countless homeowners have contacted me and told me stories about how the have paid individuals thousands to dollars to process loan modifications only to have their homes appear on the auction block in a few short months. Those very homeowners were connected to on an emotional level. They were given hope that they could keep their homes.
In advertising for short sale listings, how can we appeal to sellers on an emotional level? Should we flaunt our Ph.D. from Harvard, our M.B.A. from Wharton, and our ability to speak fluent Mandarin? Of course, not. Why would any short sale seller care about those things?
Short sale sellers want to get out of hot water. They want a return to normalcy—with continuous daily phone calls from the banks ceasing as quickly as possible. They want to understand the benefits of a short sale versus a foreclosure. Oh, yes. It wouldn't hurt if the bank could provide them with a little bit of cash for moving expenses.
Those are the kinds of things that prospective clients will want to know and the types of items that should be included in your marketing materials. As for your multiple degrees and your ability to speak fluent Mandarin: you know darn well that those skills are going to be required in order to get that next short sale approved.
Sidebar: I think it goes without saying that there is a motorcycle for sale in North San Diego County. If you are interested, I think I can hook you up—just let me know 😉
Photo: flickr creative commons by Christian Janke