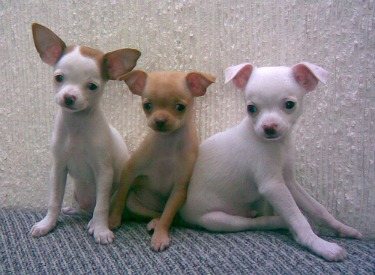 Media Hype Is Like an Urban Myth
If I were able to watch my workdays on television or as a fly on the wall and keep count of all of the questions I answer about distressed properties, I'd have to say that I would probably be able to attribute much of my time spent to dispelling myths. You know about myths, right?
Do you remember the one about the friend of a friend that went to Tijuana and brought back just about the most adorable Chihuahua that you have ever seen? Yet, when the Chihuahua was not well, your friend of a friend brought it to the veterinarian—only to learn that it was actually a giant rat? Or, maybe you've heard the one about your friend of a friend who went back to her car after going grocery shopping. Seated in the back seat her car, your friend of a friend found a sweet old lady who said she needed assistance. Lo and behold your friend of a friend finds out that this sweet old lady is actually a man dressed as an old woman and carrying a hatchet! If you haven't heard these, then I am sure that you have heard other urban myths, and they stick. Boy, do they ever stick.
Inflated and/or misconstrued news information sticks just as well as the urban myth. A few years back, someone hears on the news that there is a moratorium on foreclosures. He tells a friend who is selling his home as a short sale not to bother with the sale because there is a moratorium on foreclosures. Yet, the little detail, the one that makes or breaks his case (the one about the moratorium only lasting for 10 days around the holidays) is forgotten and this individual loses his home to foreclosure.
What Media Spin Can Do to the Real Estate Market
I'm not trying to disparage news media, but very often there is a lot more to a story than the 30 seconds devoted to it on national television. In 2009, President Obama signed the American Recovery and Reinvestment Act. The loan modification program that was part of it (entitled HAMP) was purported to assist four million borrowers in avoiding foreclosure through a loan modification.
Yet, this program was completely inflated and misconstrued. Borrowers neglected to understand that they needed to qualify (to have a job) in order to obtain a loan modification. Additionally, the efficiency of the lending institution employees was far overrated. On the surface, this program was to help 4 million borrowers, and 4 years later only 1.25 million loan modifications have been completed and 27% of borrowers have redefaulted on these very same modifications.
But, what does an unrealistic spin—a less-than-thorough touting of an ineffectual program—do to our national economy? It does the very same thing as the story about the Chihuahua or the old woman. It spreads untruths that people want to "buy" or believe in because they want to hold out hope. As such, it impedes our economic growth.
How Agents Can Address Media Misinformation
Real estate agents need to be able to move forward and persist despite all of the misinformation that consumers may receive about programs and possibilities. Real estate professionals (present company included) need to be there to answer the phone and dispel these myths by providing the truth, and be prepared to support that truth with raw data.
How can little me with my office and with my small business compete with such a huge platform like the national media? It's tough. But, in order to succeed you need to be prepared to do so. You need to be able to provide counter evidence for any poorly reported story, and you need to be able to do so in a congenial manner.
Many home buyers and sellers have trouble understanding that we do provide something of value: we know the contracts, we know the neighborhoods, and we know the best way to get a home buyer and/or seller the best deal possible. And, if we know all about the product at a local level, we can provide a lot more meaning than that ineffective news story.
But, as salespeople, in general, we end up carrying the weight of the bad public image created by the rotten apples (think: used car salesman stereotype), so our job can seem pretty tough sometimes.
But, all in all, it is a great job. It is a thrill to help a young couple buy their first home and then help them to buy a larger one after they have two children. It is an amazing feeling to help a friend of a friend avoid foreclosure by negotiating their short sale. The folks that you meet along the way become long-lasting friends.
For all of these reasons, I am able to get up every day and do my job. It doesn't matter whether one magazine or news station maligns the market or misinforms the public; I don't talk about rats and hatchets. I can take all the media spin and convert my misinformed caller into a future home buyer, home seller, or prospective client.
The big question is…. can you?