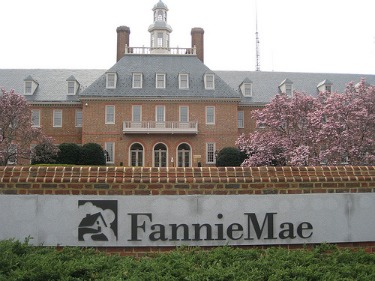 Florida Foreclosure Appraisal Drama
I recently ready about some foreclosure appraisal drama shared by one of my colleagues at Short Sale Superstars. While this particular bit of drama is about a bank-owned property, it may prompt you to think further about what short sale agents and negotiators are up against when working with lenders on distressed property transactions.
For those that have never listed a bank-owned property, it is not always a walk in the park. Just like short sales, you have to follow rules and regulations, meet deadlines, and work through a sometimes-challenging process.
With respect to the foreclosure appraisal drama, an agent that has listed a bank-owned property shares the following story:
The property is worth $450,000 to $500,000 in repaired condition at best, assuming we used the highest priced sales in the neighborhood. The home is in very bad disrepair. We had 13 inches of rain the two days before the appraiser did his report and the house filled with water from a major roof leak: enough water that your pant legs would be wet up to 4″ up. The home needs about $150,000 in repairs and updates minimum to make it worth $450,000 to $500,000 and then $450,000 might be a long shot.
The appraisal came in at $495,000 in as-is condition. No repairs were mentioned and the home was considered to be in average condition.

House has been on the market for 4 weeks, we had two offers come in, both at $250,000 and one countered at $275,500.  Bank rejected because they were too far off from appraised price.
So, the logical question that arises after reading about this scenario is "Why?" Why would the appraiser not note the water intrusion and other problems, and why wouldn't the appraisal be required to account for such a problem?
The agent went on in his comments to state that the appraiser had received some guidelines from the bank with respect to his appraisal. Are appraisers bound to provide an equitable and honest assessment of value or can they just follow the rules of the person that hires them?
Several months ago, there were allegations made that Fannie Mae intentionally listed and sold their REO properties for above market value, and preferred offers from buyers obtaining HomePath loans. In a HomePath loan, the buyer would not need to obtain an appraisal and therefore Fannie Mae could sell the home for above the market value, inflating the market a bit and helping Fannie Mae recoup financially.
Working with the Lenders
While I have no knowledge of whether this foreclosure appraisal drama has anything to do with the Fannie Mae allegations (or even whether this is a Fannie Mae owned property), this drama serves to demonstrate a few important tenets of working with the lenders:
You need to go outside of your circle in order to seek greater understanding. As a short sale or REO agents, the bank employees that you interact with may not have the answers you seek. So, you may need to take it up a notch in order to learn and better understand why certain things happen.
Things may not always go your way. In the case of this REO, the same agent that has the listing and wants to sell the property for real (not inflated) market value may actually be punished for not selling the property quickly—all because the bank selected an inaccurate list price.
Don't bite off more than you can chew. By the time this REO agent got the listing assignment and learned the price, it was probably too late for him to decline the assignment. But, with respect to short sales, don't take a listing you cannot sell—a listing with too many liens, a property near a toxic waste dump, etc.
Every single situation you encounter can serve to teach you something. Perhaps it's not such a good idea to walk into a home filed with water. You may wet your pants!