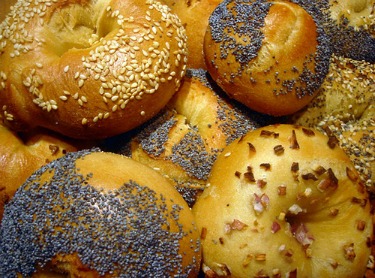 I read an article in the Los Angeles Times on March 29, 2011 that reported on a proposed settlement that would force certain lending institutions to permit short sales for delinquent homeowners.
After a little bit of additional research, I learned that the meeting written about in the Times article was a meeting of government types and bank executives that took place on March 30th—as a result of the great robo-signing debacle of 2010. You remember the robo-signing debacle, don't you? Banks (most notably, GMAC) were accused of signing off on hundreds of thousands of foreclosures without confirming the validity of the debt. As a result of this issue, GMAC, Chase, and Bank of America spent some time reviewing and re-evaluating their internal processes.
No disrespect to the journalists who wrote the article, but it is a little bit vague. The meeting that was reported about was planned to address settlements as a result of the robo-signing deal, yet this article spends a lot of time touting the benefits of short sales.
There's a funny quote in the middle of the article that compares a foreclosure to a day old bagel. "Short sales just command a better premium than foreclosures. It's like day old bagels. They never sell for the same price." A pretty interesting analogy. Second to New York, Los Angeles (where the article was written) is probably a bagel mecca—which only makes the quote a little bit more amusing.
It's true, too. In a home that sits uninhabited for any period of time, things start to break. No water runs through the pipes. No electricity. No gas. Things get old, dry, and start to break. In most of the short sales that I negotiate, the short sale seller stays until the bitter end. The homes are well-cared for; they are fresh and smell good—just like the full-price bagels at the deli.
According to the draft of the robo-signing settlement agreement obtained by DSNews, "servicers agree to stop 'dual tracking,' or proceeding with a foreclosure while a borrower is under review for or in the process of completing a loan modification. That's darn good news; I have often reported that this "dual tracking" leads to nothing but sadness and foreclosure.
The other bit of good news that comes from the draft of the settlement is that "servicers will not adopt compensation arrangements for [their] employees that would encourage a foreclosure over loss mitigation alternatives, and … servicers will provide a single point of contact for borrowers throughout the loss mitigation process, short sale process, or forbearance process."
But, just like HAFA and HAMP and every other program that's come our way, we will just have to sit back and see what really happens. We cannot rely on the government to be able to control how the banks operate. It doesn't matter, though. Good, bad, fresh or stale – everything tastes better with cream cheese.
Photo: flickr creative commons by ezra.wolfe