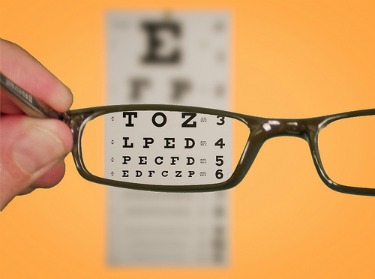 I had a great conversation with a lender friend of mine a few days back about a short sale negotiation run amok. He subscribes to the same theory as I do—the one where we are not real estate agents, we are merely problem solvers with a license to sell real estate.
This particular short sale has been approved several times, and the buyers have opted out of closing. One buyer was uncomfortable with the HOA, another couldn't get financing at the eleventh hour. Just like Emily Litella, for the buyers in this short sale, "It's always something. If it's not one thing, it's another."
So here we are poised to close the deal on a Friday. Wednesday afternoon we get a call from the title officer telling us that she was not comfortable with the language in the approval letter from the second lien holder. Okay, no problem, we'll call and see if we can get that fixed.
But, just like all the big banks, this institution hems and haws and takes a long time to process the paperwork and make the changes. In order to get things done, we sometimes have to make a few people angry. It's not our intention and we certainly do not want to burn any bridges, but if the customer service reps at the banks cannot do their jobs efficiently, then they should be called to the task. After all, if the entire real estate team (buyers, sellers, agents, lenders, escrow and title officers) is doing their job, we expect for the bank to put forth a bit of effort as well.
I often joke that real estate agents are problem solvers. Short sale experts are generally resolving the financial problems of their clients and helping those clients to avoid foreclosure. Mortgage loan officers are trying to qualify individuals for loans. In the midst of the transactions, when buyers and sellers do not agree, it helps to see those minor disagreements as bumps on the road to the closing—and not impasses that cannot be worked around.
When things happen, you need to keep your cool. Months and/or years down the road you will reflect back on the situation and say, "Do you remember when…?" Each experience (either bad or good) teaches us something about how to proceed in the future.
We definitely learn from our experiences and they help to shape our future experiences in the field of real estate and in short sale negotiations. That's why, in addition to alphabet soup after your name, it's important to have experience. My staff and I obtained over five hundred short sale approval letters last year. But sometimes I still need bifocals to review what I have learned in hindsight.
Liked this post? Here are a few more:
Chase Ups the Ante – 30K Short Sale Incentive
Let's Make a Deal – Monty Hall, Short Sales and Tax Implications
What Do Mortgage Insurance and Magic Have in Common?
Photo: flickr creative commons by http://www.seniorliving.org