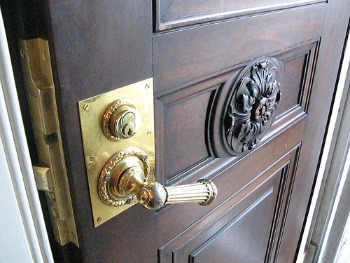 (Disclaimer: Not recommended for readers who do not like sarcasm.)
I always wonder why Barack Obama and his minions do not just call me on the phone. I could probably shed light on many of the issues plaguing our nation and save all the mucky mucks a lot of time. After all, it we me who reported that Fannie Mae and Freddie Mac were more aggressively foreclosing instead of allowing servicers to languish too long over these short sales. I reported that fact a good six weeks before the story went big on dsnews. It was also me who predicted that even if the HAMP modification program were successful, it would never help all of the homeowners who needed to address problems with their mortgages.
Maybe I inherit this ability to predict the future from my mother. After all, she claims that she knew that smoking was bad for her and stopped buying cigarettes years before the Surgeon General released a report on the matter in 1964. So, I guess that I am genetically predisposed to see the future.
Well, here's another one to add to my list. Last week, Neil Barofsky, the Special Inspector General for the Troubled Asset Relief Program (TARP), released a report to Congress on the government's loan modification program, HAMP. HAMP, Barofsky says in the report, "continues to fall dramatically short of any meaningful standard of success." (Really?)
According to Barofsky (via dsnews), the program was doomed to failure from the start. The report states that HAMP was inefficiently designed with inconsistent rules that have been revised too many times. He states that the 522,000 permanent modifications the program provided in 2010 were anemic. He also noted that more than 792,000 trial and permanent modifications have been canceled, and more than 152,000 that are still in limbo.
Just last month, the Congressional Oversight Panel calculated that HAMP will generate between 700,000 and 800,000 permanent modifications, not nearly the 3 to 4 million modifications originally predicted by Treasury.
While this is all very sad news, this is the part that interested me the most: Servicers, Barofsky says, have been compounding the problems of the program with unnecessary delays, by failing to follow program standards, and even by misplacing borrower paperwork. (Now, where have I heard that before?)
He states, "…the so-called Home Affordable Modification Program yet again gets a failing grade…What will it take for the Treasury to realize that serious changes must be made to this program? Homeowners are hurting and this program continues to do more harm than good."
Well, folks, here's what the Short Sale Expeditor® says on the matter:
Mark my words; this program will continue to fail. While the intentions of the program are well-meaning (and you can quote me on this), the sheer volume of applicants at each of the major lending institutions is overwhelming. Even the very best servicers can create the most organized systems for handling the HAMP files. However, it would be virtually impossible to find enough qualified employees with sufficient knowledge and skill to address the volume of files that comes their way. How that can be changed is anyone's guess. Outsource to China, India, or Mexico? You probably do not like that idea, do you?
Photo (of the front door of the White House): flickr creative commons by Luigi Crespo