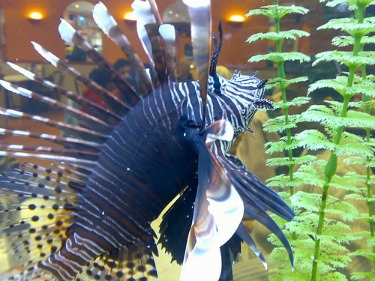 Fellow blogger and real estate maven, Bill Archambault, Jr. recently wrote an article called "Discounted Fees Discount Integrity". It's a thought-provoking point, for sure. And, it has got me thinking a bit more about not only discounting commissions but the fact that agents are frequently asked to pay other fees as well. Since the tax year has already come to a close, I'm thinking back and reflecting on all of the short sale transactions that I have closed or helped other Realtors® to close throughout the year, and am considering how often I have 'discounted integrity'.
Probably, just like everyone else, I have had handful of folks who have requested that I discount my service during the course of the year. While I like to make a buck just as much as the next gal, I wonder about the long-term implications of a discounted service. What will be the long-term impact of discounted real estate commissions? Will future generations of Realtors® make less and less because I have discounted my services today? When someone asks me to discount my fees, does it mean that they feel my service is not worth the going rate?
When asked to discount my services, I usually question the reasoning. Once I was told that the seller needed the extra one thousand dollars for moving expenses. (Really? What happened to the money she earned in the nine months that she wasn't paying her mortgage?) Another time I was asked to throw $1500 to the second lien holder in order to assure that there would be no future liability or deficiency judgment. (Again I have to wonder if that should be my responsibility.)
With regard to discounting services, it is really a tough call. On the one hand, you want to close the deal. And, if my $300 is going to make a difference, then maybe I should help. But, on the other hand, I have to consider whether discounting fees means discounting integrity.
Short sales are frequently not free, and involve some form of debt settlement. Everyone involved in the transaction needs to know that and the seller has to be on board and eager to see the deal close. If you do not make that fact clear from the get go, you may be stuck throwing in a few bucks. Not sure whether that will compromise your integrity, but it certainly is something to think about.
Did you like this post? Want to hear more? If so, here are a few others that you might find interesting:
Announcing a Surefire Method for Getting Short Sale Approval
Improve Your Business in 2011
Expeditor's Letterman-Style Tip Five
Photo: flickr creative commons by stephenrg