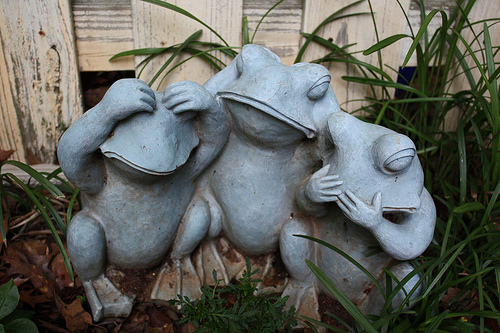 Perusing newspapers and magazines and even the Internet, I see lots and lots of agents who advertise that a short sale transaction can be closed at no cost to the seller. Please do not advertise in that way; mark my words, it will come back to haunt you.
When you take a short sale listing, the seller often wants to know what s/he can be expected to pay (i.e., how much does the short sale processing cost). Often times, it's true that the short sale can be concluded with no cost to the seller. But, then there are those other times when the seller will have to come up with some money.
I'm not going to review all of the times when the seller may have to come up with cash in this article. But, I will review one occasion when cash will be needed to close: in the case of the Homeowner's Association (HOA).
First and foremost, even if a seller has stopped making payments on his or her home and is participating in a short sale, s/he should continue to pay the HOA (if they reside in a community with an HOA and if the can afford to do so).
Lenders (in the state of California) frequently do not allow any of the proceeds from the sale to be paid to the HOA. Remember that when a lender approves a short sale, the lender approves the terms and conditions of the sale. The lender approves how much will be paid for various items including but not limited to title insurance, escrow fees, recording fees, and real estate commission.
In the state of California, short sale lenders generally are not approving payment to the HOA. However, the HOA balance needs to be paid in order to complete the short sale. Since associations throughout California are having trouble making ends meet, we often see associations placing liens on properties for unpaid dues. These liens include exorbitant charges for legal fees and interest. If a home in a short sale has an HOA lien and the bank will not authorize money from the proceeds to be paid to the HOA, someone else (generally the seller or maybe even the listing agent) will need to satisfy that debt prior to closing. (You do not want to pay your seller's HOA bill, do you?)
One other thing with regard to associations in California that you also need to keep in mind is the ordering of HOA documents. Often times, there is an upfront document fee charge. And, if there is, then it is likely that the seller (or the listing agent) will need to pay that document fee charge to the HOA. Even if the bank has approved money for HOA documents and transfer fees, any money is required upfront cannot be allocated out of the money that has been approved on the short sale approval letter for the HOA.
So, in both of these cases, the seller might have to come up with some cash in order to close the short sale transaction. You may have heard or used the expression, "the best things in life are free," but a short sale is not always free and should not be advertised that way.
Just think, if you told Mr. Seller that the short sale was free and then learned that there was a $1600 HOA lien, what do you think that Mr. Seller would say? I can hear it now, "You told me that the short sale was going to be free."
Anyway, just don't tell me that I didn't warn you.
Photo: flickr creative commons by LaMenta3