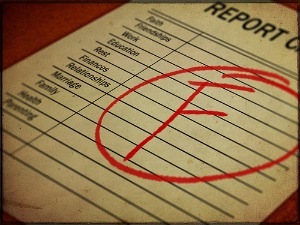 My kids get fairly decent marks in school. They perform this way because it is expected of them. Unfortunately, however, our federal government and the mortgage servicers are currently not getting very good marks with respect to the Home Affordable Modification Program (HAMP)—even though good grades are expected.
Here are the latest statistics with regard to the successes of the HAMP modification program. You be the judge.
Less than 500,000 homeowners have received loan modifications and are current on their new mortgage payments since HAMP was launched in March 2009.
During this same period of time, over 5 million homes nationwide have received a foreclosure filing and nearly 2 million have been lost in foreclosure.
The United States Treasury released new statistics on November 17, 2010 in which they show that trial modifications transitioning into permanent modifications have averaged approximately 37,000 per month for the last six months. However, in October, only 23.750 permanent modifications were granted.
Beginning in June of this year, mortgage servicers have averaged approximately 23,000 new trial modifications per month. The trial modification is generally implemented during the document collection and review period.  The U.S. Treasury also reports that approximately 69,000 modifications have been languishing for over 6 months. Additionally, more than half of the 1,395,543 trial modification plans started have been canceled during the process.
So, when someone isn't measuring up (like my kids with their school work), there are only a few people to blame: 1) the kids themselves for not getting their work done or not putting in the effort, 2) the teachers for not disseminating information effectively, or 3) the administration for not providing the appropriate support. So, with regard to the modifications, there are probably also three people to blame—the homeowner (for not providing the paperwork quickly and efficiently), the bank (for not processing the paperwork effectively), and the government (for not providing the appropriate support to the lending institutions).
When it comes to my kids, I always hope for straight A's, but I'll accept less. I'd like the HAMP modification program to also get straight A's, but looks like I should be happy if it even gets a C-.
Liked this post? Here are a few more that may interest you that cover similar topics:
Latest News on Bank of America Foreclosures