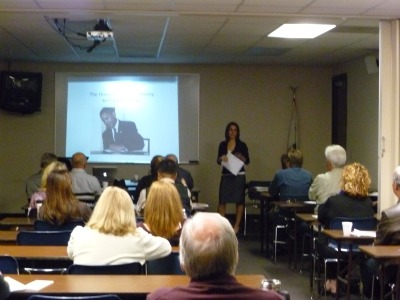 Ever tried to hit a moving target? It cannot be easy. With short sales, the short sale negotiator follows detailed instructions provided by the lenders. Then, all of a sudden, the instructions change. Nobody tells you or you get a call that you need to follow the new rules. You follow the new rules, and then the rules change again. To be a short sale negotiator you need to be detail-oriented, flexible, and patient.
Here's an example of what short sale negotiators experience each and every day:
On February 11, 2013, Bank of America formally announced MLS requirements for any of the short sales being processed by Bank of America.
According to Bank of America, the following MLS actions must be taken in order to prevent delays and avoid possible short sale file declines:
List the property on the MLS and include all basic property detail, including: 
 
-Number of beds/baths, square footage, lot size, year built, location, interior features, etc.
-All known property information used to market the property to prospective buyers.
-Alternative language such as "unknown" or "unavailable" should be used – instead of leaving fields blank – when you encounter certain property characteristics that may be unknown via public record (e.g., Property taxes, deed information, and other fees).  

Ensure the MLS remarks and/or comments do not reflect unacceptable language such as: 

-"Bank has already approved the short sale"
-"Do not disturb homeowner, property not available for viewing"
-"Cash offers only"
-"Preapproval through listing agent lender only"

Ensure the listing status is current and active on the MLS until a short sale approval letter is issued.
Why Agents Are Confused
Many real estate agents and short sale negotiators across the nation were somewhat perplexed by this email, particularly the part about the property remaining 'Active'. In many counties throughout California, MLS regulations require specific status reporting for short sales, and those that do not change the status accordingly can experience MLS Violations and even fines or citations.
Bank of America seems to have heard that rants and raves. So, they have moved their target again. On February 14th (in order to make Valentine's Day oh so sweet), Bank of America sent out this follow-up email about the MLS requirements:
Listing the property on the MLS is not a new requirement in the short sale process and has always been a component of our fraud review.  
 
The listing requirement demonstrates that the property was listed on the open market and the offer received represents an open market transaction.  We recognize that listing status classifications may differ by locale and are subject to local or regional MLS requirements. Brokers should follow MLS requirements at all times. MLS statuses such as Back Up, Contingent or Pending may be acceptable.  Ensuring that the listing remains on the MLS until an approval letter is issued will help you show that the property was on the open market.  
 
How the property is marketed is a decision determined by the Seller and Listing Agent, however, caution should be exercised in using terms like "cash offers only" or "property is ineligible for financing".  This kind of verbiage can be considered an attempt to exclude a financed buyer and lead to a delay in processing the short sale.  All offers are subject to investor approval and are reviewed on a case-by-case basis.
Agents and short sale negotiators, I'd prepare myself for even a subsequent email from Bank of America on this matter. That's because there are many properties ineligible for financing due to condition. And, what short sale listing agent in his or her right mind wants to receive thirty FHA offers on a property with broken windows, no heater, and no oven?
Short sales require patience and product knowledge. If you'd like to learn more about how Short Sale Expeditor® can help you with product knowledge and patience, please contact our office or join us for one of our upcoming free webinar trainings.