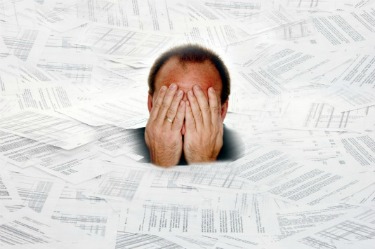 If you are an experienced short sale agent, then you know the patience that is often required in order to achieve success in a short sale transaction. Over the past several years, Short Sale Expeditor® has discussed many of the challenges facing agents negotiating short sales. Often times, these challenges included situations with Fannie Mae and Freddie Mac.
Fannie Mae must have heard the call, because they have recently announced some changes to their website. The good news is that agents negotiating short sales now have a second tier of assistance if they are not obtaining the right answers from the mortgage lender or servicer.
Here's what Fannie Mae had to say in a recent email sent to agents across the United States:
In an effort to continue to provide support to agents who specialize in short sale transactions, Fannie Mae has redesigned its short sale website, HomePathforShortSales.com.    
We kept the features you liked, such as the ability to:
Request a recommended list price from Fannie Mae before listing the property
Escalate an issue you are having with a servicer in regards to an offer you submitted
Contest a valuation you received
Submit a question about a Fannie Mae policy related to short sales
And we added new features and resources to the site. Agents can now register an offer with Fannie Mae after they have submitted the accepted offer to their clients' mortgage servicer. 
We are encouraging agents to use the site to register submitted offers when Fannie Mae is the investor on the mortgage, so our short sales team can proactively work with your clients' mortgage servicer to finalize the sale. 
In addition, to this new feature, agents will find other helpful information and resources, including:
The key steps of doing a Fannie Mae short sale and a helpful short sale checklist
A comprehensive database of answers to agents' most frequently asked questions on short sales
Helpful handouts to share with homeowners on their role and Fannie Mae's role in the short sale process
One thing that bears mentioning is that Fannie Mae is "the investor". Remember that your short sales are always processed through the servicing company. That company could be Bank of America, Wells Fargo or Nationstar among many others. The Fannie Mae website has been created for agents that are facing challenges when dealing directly with the mortgage servicer.
I'm pleased to report that over the last several months our office has escalated several files directly to Fannie Mae. While the process is not necessarily quick, on each and every occasion we have received the assistance needed in order to obtain the short sale approval letter.
So, if you are working on a short sale and Fannie Mae is the investor, please keep in mind that you have access to the Fannie Mae Escalation Desk and the website as well.