Fannie Mae Declines Short Sale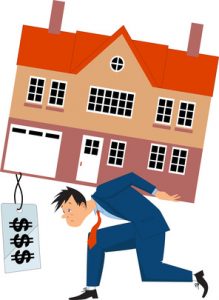 The Recession might be almost over, but the frustration with short sales continues. Late in the short sale game, Fannie Mae (in its infinite wisdom) created an escalation desk. That's the place you can go to complain about the servicer if you do not believe that the servicer is effectively processing your short sale.
I generally like the Fannie Mae Escalation Desk. When I have a valuation dispute or need clarification, they provide answers. Sometimes those aren't the answers that I want, but I do get the answers pretty quickly and efficiently.
In my long history of experiences in the wacky world of short sales, here's one for the annals:
Seller loses his job, but gets a small severance. Needs to sell his home because he lost his job and has no income (except unemployment), but has not yet missed a mortgage payment. Short sale is submitted to the servicer. The servicer says that they cannot accept the short sale because the seller does not demonstrate imminent default since he is still current. (Note that we have provided proof from the employer of the termination.)
My question is this: In what world is job loss NOT an indicator of imminent default?
Here's what Fannie Mae has to say on the matter:
Servicers may approve a short sale for borrowers who meet the conditions of this Announcement and document one of the following hardships: death of a borrower or co-borrower, long-term or permanent illness or disability of a borrower or co-borrower or dependent family member, divorce or legal separation of a borrower or co-borrower; or distant employment transfer/relocation, including a Permanent Change of Station (PCS) order, greater than 50 miles one-way from the borrower's current primary residence to be closer to employment.
If a borrower faces a hardship not listed above and provides all relevant documentation to the servicer for consideration for a short sale, the servicer must review the Borrower Response Package. If the servicer determines that the short sale request is legitimate, it must submit that recommendation to Fannie Mae for written approval of the short sale.
This was one for the books. I always knew that job relocation was acceptable for short sale, but I've never had any challenge getting a short sale approved when there is proof of job loss. And, I'm surprised that Fannie Mae was not quick to approve. In fact, the servicer recommended that the seller miss a payment in order to get that short sale approved.
This is just another example of something in the distressed property world that completely defies logic. No worries. At Short Sale Expeditor® we are experts at defying logic. How else could we obtain nearly 1500 short sale approvals?