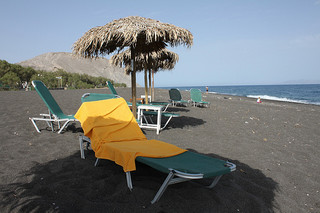 If you are considering working the short sale market and listing short sales, 2012 may be the year for you. First off, the Mortgage Forgiveness Debt Relief Act of 2007, which protects certain short sale sellers from tax liability, is set to expire at the end of the year. The Treasury has amended the HAFA guidelines for those short sale sellers interested in participating in the government's HAFA short sale program. Bank of America also alleges that they are now moving along swimmingly. And now, this past week, the Federal Housing Finance Agency announced that both Fannie Mae and Freddie Mac will adopt new policies to streamline short sales starting in June.
Beginning in June, mortgage servicers must review and respond to requests for short sales within 30 days, according to the announcement. Servicers will also be required to provide weekly status updates if the short sale is under review for more than 30 days, and servicers will need to make their final decisions within 60 days of receiving an offer.
According to FHFA Acting Director Edward J. DeMarco, "These timeline and borrower communication announcements set minimum standards and provide clear expectations regarding these important foreclosure alternatives."
What will this mean for agents processing short sales? While the aim of this announcement is to complete the short sale processing more quickly, this latest announcement might actually mean that short sale decline (or rejection) letters will be fast and furious. The servicers continually require updated bank statements, pay stubs and tax returns. Those that cannot provide the information quickly and efficiently may receive their rejection with in the 30-day period in order to meet the new servicer guidelines. Nevertheless, there is no doubt that short sale processing has significantly improved since 2007 when lenders would not even share employee email addresses and short sale packages could be faxed multiple times without ever being received.
Summer is generally a fun time, and it will be lots of fun for short sale processors across the nation if this new announcement makes short sales get approved more quickly and efficiently.
(Source: Market Watch)