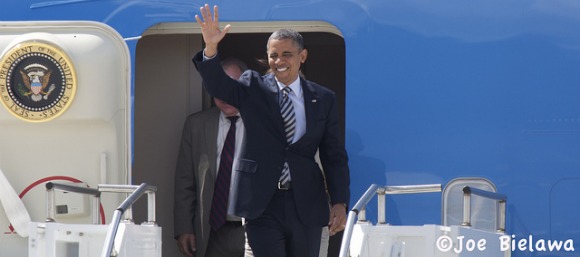 End of Fannie Mae and Freddie Mac
In his speech at Desert Vista High School in Arizona on August 6, 2013, President Obama addressed the accomplishments of his administration with respect to the housing crisis and he pushed for more action, including increased federal spending and new policies on access to credit for first-time homeowners.
During the speech, President Obama condemned Fannie Mae and Freddie Mac, the Government-sponsored enterprises that many experts see as responsible for much of the housing crisis.
According to a White House Fact Sheet issued a day prior to the speech,
The current housing finance system, where the government guarantees more than 80 percent of all mortgages through Fannie Mae and Freddie Mac and Federal Housing Agency, is unsustainable. A reformed system must have a limited government role, encourage a return of private capital, and put the risk and rewards associated with mortgage lending in the hands of private actors, not the taxpayers.
The President then laid out a plan for the winding down or end of Fannie Mae and Freddie Mac, which included mention of the Consumer Protection Financial Bureau, which will seek to continue to encourage the American Dream of homeownership by working to provide equitable 30-year mortgage programs.
The speech mentioned there are many creditworthy borrowers who are not getting credit, and not getting the chance to obtain a mortgage. It appears that the aim of these changes is to continue to offer these opportunities with less government intervention.
Click here to read President Obama's entire housing speech.