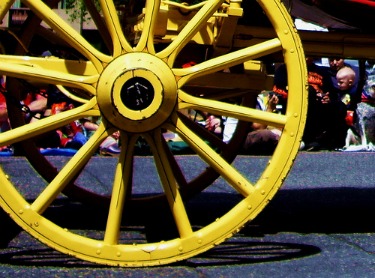 Wells Fargo Rolls Out Equator Improvements
A few months ago, when I was speaking with our executive liaison at Wells Fargo, I said, "I hope you don't take this personally, but the way that Wells Fargo uses the Equator platform is not as pleasurable as it could be." (To which he replied that I was not the only one that had expressed dissatisfaction.)
Of course, this is wildly ironic because the Equator platform could never be perceived as a pleasurable experience. Anyway, it seems that my comment did not fall on deaf ears, as Wells Fargo did roll out a new Equator "low doc process" last month.
Here's everything you would ever need to know about Wells Fargo's improvements to their Equator process (information courtesy of Wells Fargo):
For all loan portfolios except FHA, agents will no longer be receiving the following tasks within Equator:
Hardship Reasons
Financial Information
Equator has removed these tasks in order to provide agents a better experience when navigating through Equator and to provide agents a quicker response and decision timeframe for their short sale.
Instead, Agents will now receive the following task instead:
Upload Required Documents
Prior to agents receiving this task, Wells Fargo will review the file in order to request only the documents needed to review that specific file. This avoids agents from having to upload blank or search for and upload potentially unnecessary documents.  
What does this mean for you as an agent?
This will allow your file to move quicker through our processing pipeline and get an approval even faster!  
More Approvals = More Closings! 
If you've ever participated in a Wells Fargo short sale that was managed in Equator, then you know that any improvements to the process will be helpful. Just make sure to continue to be as detailed as possible. Nobody likes to get their short sale declined because they have overlooked some important detail within the short sale process.
Need help with your short sale negotiations? Why not contact our office?