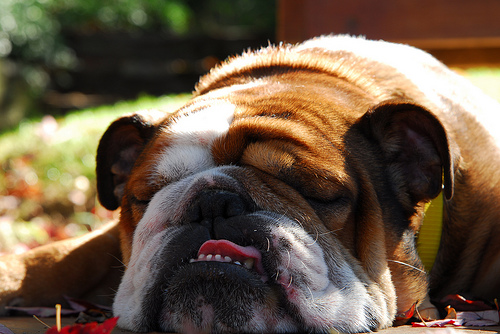 Just a few weeks ago, our fearless California Governor signed Senate Bill 458 into law. Senate Bill 458 expands upon previous short sale anti-deficiency laws.  The previous law (Senate Bill 931) allowed homeowners to sell their homes at a value less than their existing first mortgage value and the mortgage holder would accept the short sale as full payment of the obligation. That is, the first lien holder was required to waive the right to pursue a deficiency judgment against the seller.
The new law, Senate Bill 458, applies the same treatment to any secondary, or junior loans involved in the transaction. In other words, upon accepting the terms of the short sale, junior lien holders now agree to waive their right to pursue the deficiency judgment. The borrower cannot be required to owe or pay for a deficiency in a short sale.
When many folks heard about Senate Bill 458, they began to jump for joy. Short sale sellers previously concerned about junior lien holders seeking deficiency judgment after closing would worry no more.
But, is Senate Bill 458 good for the California short sale world? That's hard to say. Immediately after Governor Brown signed Senate Bill 458 into law, many second lien holders have changed their tune. Lien holders previously agreeing to accept $6000 in order to release their liens seem to be holding out for more exorbitant amounts—thus making the short sale negotiations more challenging and possibly sending many short sale sellers to foreclosure (where the second might be able to seek deficiency).
One interesting sentence in that Senate Bill has also had a large impact on the short sale world. Read carefully (taken directly from the bill itself): "The bill would prohibit the holder of a note from requiring the trustor, mortgagor, or maker of the note to pay any additional compensation, aside from the proceeds of the sale, in exchange for the written consent to the sale." 
Yes, this means that banks are prohibited from requiring cash contributions. But, just like everything else, there is always a creative remedy. When speaking with lien holders and reminding them of the text above, the juniors are saying that additional compensation from the mortgagor can be voluntary, or it can come from the buyer, or (probably your personal favorite) the agent's commission.
So, watch out short sale agents, Governor Brown's kind gesture to help homeowners by signing Senate Bill 458 may come back to bite a few people in the behind.
Photo: flickr creative commons by SabianMaggy