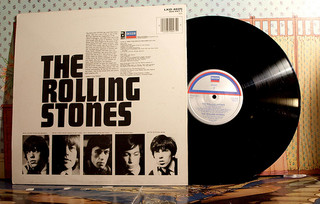 I was just reading the lyrics to the Rolling Stones' song Time Is on My Side (1964). And, despite the fact that the lyrics clearly refer to a relationship, I've gotta say that I've noticed that time is often on an agent's side when it comes to difficult short sale negotiations.
When processing a short sale with more than one lien, it might happen that you learn that the second lien holder wants some exorbitant amount of money in order to release the lien. I've seen some lien holders in the second position try and hold out for upwards of $60000, which is more than fifty cents on the dollar. In this situation, the first lien holder may pay some money to the second, but probably not nearly enough to satisfy the second lien holder's demand for $60,000.
One effective technique to use when dealing with some cuckoo demand for a crazy amount of cash is to just wait (if you can and if you are not facing any foreclosure date in the near future). Wait and wait. Wait until the second lien holder calls you. When you receive the call, tell the caller that you are not sure where you are going to get the money to pay them because the first is only allowing a specific amount and nobody else has any money to contribute.
If you wait long enough and you do not throw all of your cards on the table too early, then you may see a pretty good change in second lien holder's tune. You may not hear the second singing the Rolling Stones, but you may receive number that is lower than your previous one. Just like the lyrics of the Rolling Stones song says, "But you'll come running back… you'll come running back to me."
To sum it up, I'm not saying that the second will go from $60,000 to $6,000 in a week (and maybe not ever), but don't be surprised if you can reduce the demand by by half. But you need to be patient and wait it out and they may come running back to you.