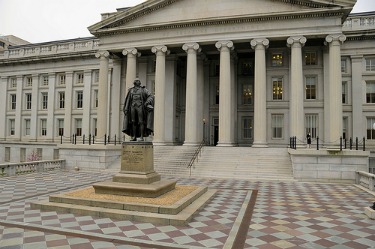 That's right. Can you believe it? There are some new changes to HAFA, and they have been set forth in Making Home Affordable Supplemental Directive 11-08 (August 9, 2011)
What Is HAFA?
In March 2009, the U.S. Treasury issued guidance for loan modifications by participants in the Making Home Affordable Program and subsequently updated and expanded that guidance in April of 2010 to include the Home Affordable Foreclosure Alternatives Program (HAFA)—a program that provides borrowers with an alternative to foreclosure through a short sale or deed-in-lieu (DIL) of foreclosure.
This new Supplemental Directive (11-08) addresses following: Eligibility Matrix, Intent of Borrower Communication Timeframes, Consideration of Borrowers for HAFA, Subordinate Liens, List Price / Acceptable Sale Proceeds, and Use of Borrower Relocation Incentive. What follows is an overview of the changes.
Eligibility Matrix
Though all servicers that are subject to HAMP must consider borrowers for HAFA, each servicer has discretion in determining some eligibility criteria and program rules.
Now, in the new guidelines, each servicer (no later than October 15, 2011) must complete and post its HAFA Eligibility Matrix to its website. The Treasury will identify the web location of each servicer's matrix on the Making Home Affordable website.
Intent of Borrower Communication Timeframes
The new changes clarifies that the 14-day response period for the borrower to express interest in HAFA is only intended to establish a minimum requirement on a servicer's obligation. Servicers may still consider a borrower for HAFA whether or not that borrower responds to the HAFA solicitation.
Consideration of Borrowers for HAFA
Servicers are directed to utilize HAFA rather than a proprietary short sale (or DIL) where a short sale or DIL is approved by the servicer. If HAFA is prohibited due to investor guidelines, servicers are required to document the investor restriction in their system.
Subordinate Liens
The new Directive changes earlier policy to provide that the cap of $6,000 available to satisfy subordinate liens applies only to subordinate liens secured by a mortgage on the subject property. The $6,000 cap is not applicable to non-mortgage subordinate liens (e.g. mechanics' liens or HOA liens). However, servicers may authorize the settlement agent to allow any portion of the gross proceeds to be used as payment(s) to subordinate non-mortgage lien holders in exchange for a lien release and full release of borrower liability.
List Price / Acceptable Sale Proceeds
This Directive imposes a new requirement that on or before October 15, 2011, each servicer must develop and implement procedures to periodically re-evaluate property value and to reconcile discrepancies between the servicer's assessment of value and market value data provided by the borrower or the borrower's real estate broker. These procedures must be documented in each servicer's HAFA Matrix.
Use of Borrower Relocation Incentive
This Directive clarifies that the borrower may use this $3000 relocation incentive to pay for transaction costs that the borrower has instructed the closing agent to pay on the borrower's behalf (e.g., utility bills, legal fees, etc.). However, borrowers may not use the relocation incentive to pay for the release of subordinate mortgage or non-mortgage.
In California, many short sale sellers are opting out of HAFA these days. This is due, in part, to the fact that California short sale sellers now have the anti-deficiency protection provided from all lien holders in Senate Bill 458. Not to mention, the fact that you could be a great-grandparent by the time the HAFA short sale gets approved does force many sellers to opt out of HAFA. Nevertheless, there are some real benefits to HAFA for certain short sale sellers. If your clients are considering a short sale, I would definitely advise them to do the research and select the short sale program that best suits their needs.
Photo: flickr creative commons by sonofgroucho