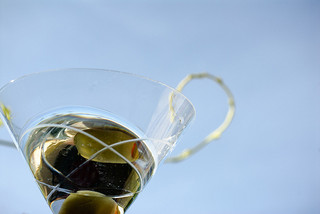 Perhaps by now you have heard that the HAFA guidelines changed in June. You are probably already familiar with HAFA, the Home Affordable Foreclosure Alternatives program that provides short sale and deed-in-lieu of foreclosure options to distressed borrowers.
The HAFA program has been around for a few years now. And just like anything else in the world, with age comes change. Most recently, the guidelines have been amended to change the way that HAFA transactions are reported to credit reporting agencies. Additionally, there have been changes to the rules with respect to occupancy and the HAFA program.
The change that appears to be on everyone's tongue for the last few months is the change to the amount that MAY be offered to the second lien holder. Previously, the maximum amount that could be paid to the second lien holder was $6000. However, with the new guidelines a first lien holder can pay a second up to $8500.
This particular change seems to be a grey area for many second lien holders. And, if you are currently processing your own short sales, it's important for you to understand that the first CAN pay the second up to $8500, but they are not required to do so. As such, you may have second lien holders that demand the $8500, while the first drags its heels at the lower amount.
There are a lot of great benefits of the HAFA short sale program. We, at Short Sale Expeditor® work to identify the programs for which short sale sellers may qualify and then complete the necessary paperwork in order to assist those sellers in getting any available relocation incentives (whether it be from HAFA, Chase, or Bank of America).
If you are having trouble processing your short sales or if you'd rather being doing other things with your time (like drinking martini's, eating bon bons, or taking more listings), please do not hesitate to call on the amazing support staff at Short Sale Expeditor®. They can help you to get your next short sale closed.