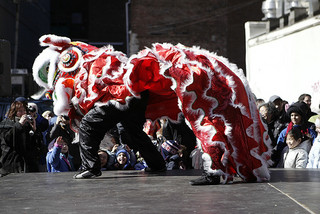 We are just two days into 2013, and I'm thinkin' that it is gonna be another short sale year. I know that it is definitely going to be another awesome year for short sale listing agents (just as long as they get to work fast).
Here's are 5 reasons to embrace the short sale in 2013:
Short Sale Incentive Programs  There seems to be an exhaustive list of short sale incentive programs, but our all time favorite (expiring in September of 2013) is the Bank of America Short Sale Assistance Program. This program pays up to $30,000 in relocation assistance to certain short sale sellers at closing. There are other programs from Citibank and Chase, and there is also the Treasury's HAFA program. Many borrowers who seek relief often get to take advantage of these great incentive programs. And, rumor has it that more incentive programs are on the way.
HARP 2.0  Responsible borrowers who are desperate to get some relief may look into this loan modification program and then learn that they do not qualify or are not interested. So, here's yet another faction of the market that may consider short sale as a viable alternative.
Fannie Mae and Freddie Mac Streamlined Short Sale Guidelines The new guidelines that became effective on November 1, 2012 should improve short sale processing times for Fannie Mae and Freddie Mac short sales.
Tax Relief and Anti-Deficiency Waivers You've probably heard all the hoopla about the Mortgage Debt Relief Act being extended through the end of the year. Additionally, there are other tax laws that could apply and provide forgiveness to certain short sale sellers. Many states also have anti-deficiency statutes that will protect short sale sellers from further collection of legal activity after their mortgages are forgiven in a short sale.
Short Sale Expeditor® Raving fans of Short Sale Expeditor® recognize that our vast experience with short sale processing and our many contacts at all of the major lending institutions help to decrease waiting periods and free you up to do what you do best—list and sell property (and make more money).
For all of these reasons, this is definitely gonna be the year of the short sale. Oh, yes… and when the Chinese New Year begins on February 10, it will also be the year of the snake.