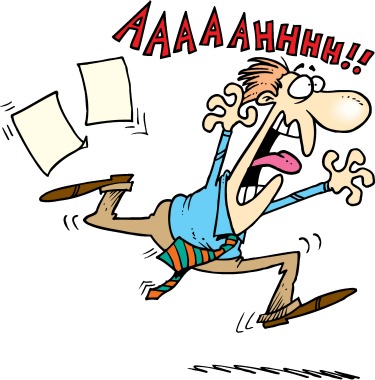 If you are a short sale agent who is using Equator to process your short sale, the Equator system will task you and you will upload your items at the request of the electronic system. In this situation, your main responsibility as a listing agent or short sale processor is to have collected the correct items for the short sale package and to make sure that you have them on hand in order to process your short sale.
On the other hand, if you are directed to send your short sale package to a short sale lender via fax or email, you may want to assure that your package is complete—before throwing it into the fax machine.
People often ask me about what is to be included in the package, and in what order to send the documentation. While this stuff may seem trivial, I assure you that it is not. The bank employees need to be able to locate all of the required short sale items as quickly and efficiently as possible. The assembly of your package directly correlates to the speed in which your short sale is processed.
Just the other day a negotiator from Chase Bank called me and told me that she had my 56-page fax, but she still needed the paystubs, the hardship letter, and the buyer's proof of funds. Huh? That's kind of weird, I thought. The 56-page fax included all of those items.
So, I pulled out the fax and directed her to page two—my Table of Contents. On my Table of Contents, I note all of the items included in the fax and their page numbers.
So, I pointed out the Table of Contents and referred her to page 27, the proof of funds. It was at this point that she had her epiphany and realized that the short sale package was, in fact, complete. I think you are familiar with the phrase, "You can lead a horse to water but you cannot make it drink," right?
Well, to make that water more potable, it is a good idea be very detailed and methodical in the preparation of your short sale package. It's also a good idea to create your short sale package in a logical order.
Here's mine:
Fax Cover Sheet
Hardship Letter
Financial Statement
Listing Agreement
Estimated Settlement Statement
Purchase Agreement
Pre-qualification/proof of funds
Pay Stubs
Banks Statements
Tax Returns
There is no right or wrong when it comes to preparing the short sale package—just as long as it is thorough and it is complete. For example, don't send only 4 pages of a 6-page bank statement, and don't send the offer without a proof of funds.
Complete packages will save you a world of time as the bank employees begin to process and evaluate your short sale. If you've correctly led the horse to water, s/he will drink—more quickly and efficiently than you could ever imagine.