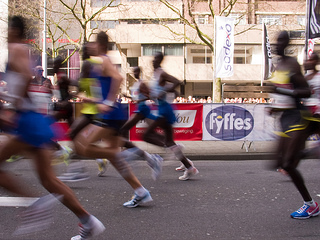 Are you having trouble getting your short sales closed? Do you think that they take forever to process? Do you buyers when you have finally obtained your approval letter?
This is article number three in a series of 10 articles about the Top Ten Tips for Getting Your Short Sales Closed.
Tip 1: Get Educated About the Short Sale Process.
Tip 2: Set Expectations Accordingly.
Tip 3: Prepare Your Short Sale Package with Care.
There are two kinds of short sale packages: those that are presented without an offer and those that are presented with a purchase offer.
When preparing your client's short sale package, you need to know whether you are going to be processing the short sale with or without an offer.
There are certain short sale programs for which a loan can begin the short sale review and qualification process without an offer. Two such programs are HAFA, and the Bank of America Cooperative Short Sale Program.
If your client (the short sale seller) is not a candidate for one of these two programs, then the best tactic for effective short sale processing is to submit the entire short sale package to the lender at one time: this means one fax, one email, or one login to your Equator account.
Collect all of the items required for the short sale package from your seller and take time to review all of the documentation.
Did the seller provide you with all pages of the bank statements (even if one page was blank)?
Is the hardship letter legible?
Are any scanned documents easy to read?
Do you have financial information for all borrowers on the loan?
Carefully review the items you have collected. Know that each bank may have a slight variation in the required forms. So, it's a good idea to call ahead in order to be sure that your client has completed all of the items required for effective and efficient processing of your short sale.
Of course, if you believe that paperwork is tedious and time-consuming and you would rather be in the field, showing homes and taking listings, please contact us. We can show you a way to get that short sale approved without even breaking a sweat!