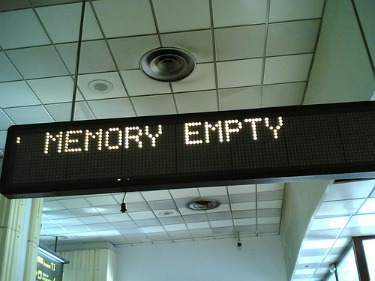 I recently heard the following statistic: "90% of problems people have with their computers are due to operator (user) error." And, while I have tried to confirm that statistic online, I have been unable to do so. Nevertheless, I am still pondering that number: ninety percent.
What if 90% of the problems that people associate with their short sale transactions are due to user error? And, more specifically, who is the user or operator? Is it the buyer's agent? The buyer? The listing agent? The seller? The lender? All of a sudden, there are so many people involved in the transaction, that it would be no surprise if 90% of the problems were due to small issues of user error.
How can we avoid this operator error with respect to short sales? The answer, quite simply, is that we can avoid errors when we provide information and education.
For a short sale seller, providing information and education would mean that the listing agent would be responsible for managing the seller's expectations—providing a timeline for the short sale transaction, setting out a best and worst case scenario, doing due diligence to assure that the seller will qualify.
For the listing agent, user error can occur what a listing agent is in over his/her head. If the listing is a particularly complicated transaction with two or three liens, unpaid HOA, and property damage, negotiating this short sale will not be a walk in the park.
For the buyer and the buyer's agent, it is also important to manage expectations. Buyers need to know what they are getting into when they write an offer on a short sale. They need to know how long the process may take, what the risks are, and that certain items that they have requested may not, in fact, be approved as part of the short sale process. Are the buyers willing to wait three months only to find out that termite repairs or a closing cost concession will not be approved?
Lastly, operator error often occurs at the bank. I have a HAFA short sale in the pipeline where all of the seller documentation was submitted in June. 37 phone calls later and a million apologies have us back where we started—being told that there was a "glitch in the system" and we have to start all over again.
Aside from education and the importance of managing expectations, dealing with user error in the wacky world of short sales takes patience. Do you believe that the operator error theory of computers also applies to short sales? What say you?
Photo: flickr creative commons by jmerelo