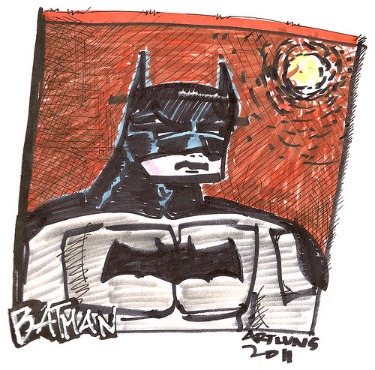 Like Batman (who is on what seems to be a never-ending quest to rule out the evil in Gotham City), I am also on a never-ending quest—at least it seems that way. The game plan was to close short sale transactions as quickly and efficiently as possible. And, while that continues to be the quest, the challenges in doing so are never ending.
I happened upon an article today on HousingWire that postulates that it is possible to complete a short sale in 30 days. The operative word in that sentence and in the article itself is complete: everything would depend upon your definition of complete. Here, the word complete is used loosely to refer to the time frame that the mortgage servicer takes in order to approve the short sale transaction.
These so-called thirty days do not include the time it takes to list the property, the market time, and the 30-45 day escrow period that is generally permitted upon receipt of the short sale approval letter. Oh, yes, and my personal favorite: when someone says '30 days,' do they mean 30 business days or 30 calendar days? Thirty business days would actually be 45 calendar days. If that's the case, then technically thirty really wouldn't be thirty; would it?
Suddenly the thirty-day approval period does not sound so spectacular, does it? We are actually talking 80 to 90 days from start to finish (from listing to closing). But, in the wacky world of short sales, that's still pretty good. Short sales can be approved quickly and efficiently if they are packaged processed correctly, and if all the parties have the experience required to move the deal along as fast as possible.
A short sale at Bank of America that is not processed through the HAFA program can usually beget a pretty quick approval—start to finish around 4 weeks (4 calendar weeks). But, even then, you are only as strong as your weakest link. Did your negotiator go on vacation in this midst of your transaction? Was your seller unable to produce a specific document quickly because he (or she) was away? Hiccups such as these can hold up even the most efficient transaction.
Some other lenders also have pretty sweet set ups as well. But, even then, if your crime-fighting sidekick at the bank is off doing other things, that short sale approval period may be a little longer than you think.
Photo: flickr creative commons by Joe Crawford