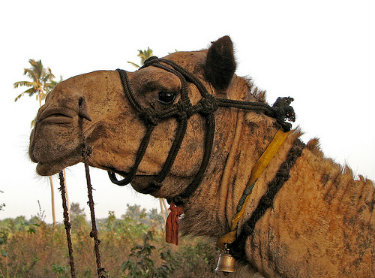 If you are a California agent and you are actively representing buyers and sellers, then you may have noticed that the California Residential Purchase Agreement mentions something called a State of Information (a.k.a. Statement of Identity). You know the form, right? It's the one that asks about your last three marriages, your last jobs, and your previous addresses.
While this may seem like overkill, it is actually really important to have short sale sellers complete a Statement of Information form at the time that you take the short sale listing. Then, provide this form immediately to escrow or to your title representative (or officer) so that title can run a report to see whether there are any non-institutional liens that are outstanding for the short sale seller.
Non-institutional liens are a beast of burden that may impede your ability to close a short sale transaction. These liens could include a state tax lien, a federal tax lien, a child support lien, or an abstract of judgment (among others). And, these are all liens that must be cleared up prior to the closing date on the property. Unfortunately, short sale lenders do not generally want to cover the cost of any non-institutional liens.
So, if your title company alerts you that there are liens attached to the seller, speak with the seller in order to get clarification as to whether or not this is accurate information. Sometimes these items have already been cleared; other times the lien is really for someone in another part of town with the very same name. If the liens are accurate, you can ask the short sale lender to pay and get these cleared. However, you must have a contingency plan! What if the short sale lender says 'no' that they would prefer to let the property go to foreclosure?
Since most short sale lenders will not pay these liens, it is important to have a backup plan in place in order to get these liens cleared.  Will the seller pay? Can the balances be negotiated? Will the buyer pay?
After all, why would you want to spend three months processing a short sale and come to learn at the eleventh hour that the deal cannot close just because the seller has a child support lien that he refuses to pay on?
At Short Sale Expeditor®, we can help you to identify these liens early, and we can guide you through the process of working to get any of these resolved. However, it's always best to be proactive and not way until two hours before closing to order to learn that your short sale may not close!