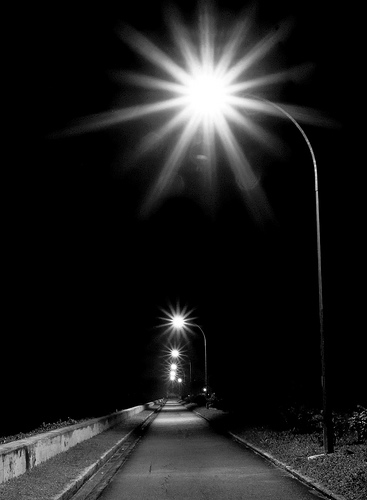 When negotiating short sales, you may often find yourself in a position where you are faced with an auction date (a foreclosure date or a Trustee's Sale date) when you are in the midst of actively processing the short sale transaction. This can be a tough situation to overcome because many short sale lenders may want to continue to foreclosure and may not want to consider the postponement of the Trustee's Sale in order to process the short sale.
There are many ways to compel a short sale lender to postpone a Trustee's Sale, but the easiest and best way is persistence. In order to get an auction date postponed, you must be in constant communication with the short sale negotiator at the lending institution and his or her supervisor, if necessary.
While it is true that some foreclosure sales cannot be postponed, many others will be postponed in order to process the short sale. Keeping a good calendar and a well-documented paper trial will lay the groundwork for foreclosure postponement.
If you are a busy agent that works in the short sale market, you may want to know about the following two situations that may impact your short sale with respect to foreclosure:
Although Fannie Mae and Freddie Mac have streamlined short sale guidelines late last year, they have a strict policy with respect to sellers that have missed more than 12 mortgage payments. That is, they are less likely to postpone a foreclosure date if the seller has missed numerous mortgage payments.
The California Homeowner Bill of Rights has lots of policies in place to assist distressed borrowers. In fact, they even have policies in place to prohibit dual tracking for those individuals processing a loan modification whereby they will not foreclose during that process. However, with short sales, it's different. Only foreclosures will be postponed if short sale approval letters have already been generated.
The good news is that many foreclosure dates are being postponed and, in San Diego County, there has been a significant decrease in foreclosures in 2013.* Check out the following chart. According to the data (obtained from Innovest Resource Management), there has been a 47.35% decrease in foreclosures when comparing January through April of 2012 and the same months in 2013.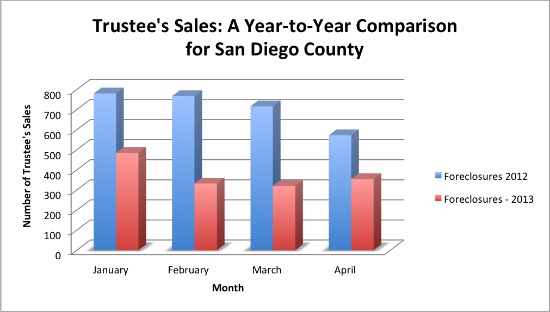 How does this data impact you?
If you are an REO agent, this indicates that you may not be as busy as you were three years back.
If you are a short sale agent, this data indicates that you will be spending much less time checking that lenders have postponed foreclosure sales.
It indicates that 2013 may, in fact, be the year of the short sale. With short sale incentives still available and with the Mortgage Debt Relief Act postponed through the end of the year, the stars seem to be aligned fore a successful short sale transaction.
*Since this foreclosure data is for San Diego County, I would urge you to collect and analyze similar data for your own county.