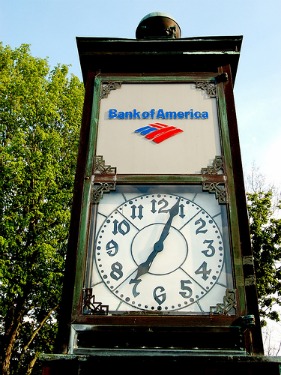 Bank of America come out with a technology update on Monday that included a review of some enhancements to their Equator system.
Last month, several questions were added to the online short sale negotiation platform in order to aid Bank of America employees to determine borrower eligibility for any possible short sale programs (such as HAFA, for example).
Now, in April of 2011, Bank of America's platform will allow for short sale submission without a purchase contract. The benefit of initiating a short sale without an offer is that Bank of America employees can evaluate the short sale and determine whether the specific investor participates in any pre-offer programs (Bank of America Cooperative Program or HAFA) and begin to process the appropriate documentation in order to work toward a short sale approval more quickly and efficiently.
The HAFA program (a pre-approved short sale program) and Bank of America Cooperative Short Sale Program (another pre-approved short sale program) are not new. HAFA has been around since April of 2010, and the Bank of America Cooperative Program has been around since January of 2011. Both of these programs offer financial incentives to borrowers who both qualify and participate.
While the programs themselves are not new, it's nice to see that Bank of America is making technology enhancements in order to process the short sales as quickly and efficiently as possible.
Will this new technology enhancement make a difference? We'll have to wait and see.
If you want more information, check out the Bank of America update below:
Bank of America Changes to the Short Sale Process
Photo: flickr creative commons by taberandrew