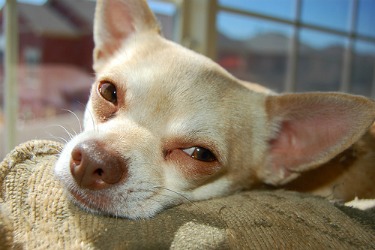 Time and time again, I have sellers and agents call the office to ask whether a short sale seller (their prospective client) can actually list in a short sale because the seller has not missed any mortgage payments.
Or, I may get a call from an agent who tells me that the bank told the seller that he or she could only get evaluated for a short sale if mortgage payments have been missed. Apparently, there's this masked employee who seems to work at all the banks and spread this misinformation like wildfire. (It's almost like the beginning of one of those urban myths—you know the friend of a friend who brings home a Chihuahua from Mexico but it turns out to be a rat).
Can a borrower participate in a short sale if s/he is still current on his or her mortgage?
Quite simply, the answer is yes. However, there are certain criteria that may impact an agent's ability to successfully negotiate a short sale for a borrower who is current. So, here's what you need to consider when taking a short sale listing like this:
Does the borrower have a hardship or a legitimate reason for participating in a short sale? If the seller is simply sick and tired of being upside down on the mortgage, some banks may be a little bit less flexible in their short sale approvals. Banks are looking for solid reasons that sellers need to sell—job loss, divorce, death, illness, etc.
How many liens exist on the property? Depending upon the number of mortgage loans and also depending upon the state where you live, there are many different programs available for short sale sellers. However, sellers who are current and who have second liens held by collection agents may find it necessary to throw in a little bit of cash in order to make the second lien holder agree to the short sale. (Don't forget that you need to get the first lien holder's approval in order to make a cash contribution to the second lien holder and that contribution must appear on the settlement statement.)
Who are the mortgage lenders? With respect to folks who are still current, some mortgage lenders are a little more flexible than others. Many mortgage lenders will check the borrower's credit and look into all aspects of the sellers' financials, while others will be a bit more flexible and forthcoming with short sale approval letters.
So, the next time you hear that the bank has told your seller to miss a few payments, you had better double check to make sure that the Chihuahua doesn't smell like a rat.
Photo: flickr creative commons by crispee