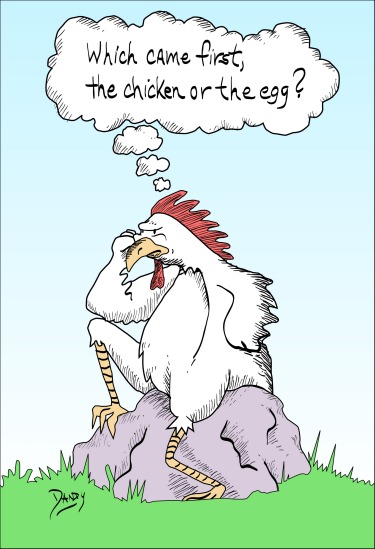 Sellers considering listing their home for short sale always ask about the impact of the sale on their credit score. Should the seller continue to make mortgage payments? How do missed payments impact the credit score? Can you do a short sale and not miss payments? Credit scores, in general, are one of the great mysteries in life (almost like which came first–the chicken or the egg).
Here are some of the most common questions and answers with respect to short sales and credit scores:
If I participate in a short sale, how soon can I buy another home?
A short sale or foreclosure are both similar derogatory events on your credit score.  However, a short sale will have a lesser impact on your future ability to borrow than a foreclosure or deed-in-lieu of foreclosure.
If you do a deed-in-lieu of foreclosure (turning in the keys) you will have to wait 4 years to apply for a mortgage with restrictions up to 7 years  If you let your home go to foreclosure, you will have to wait 5 years with even more stringent borrowing terms.
How many points will I lose if I sell my home in a short sale?
There's not any easy answer to this question. One seller recently lost a total of 35 points after his short sale, and he held three mortgages. At the same time, another seller lost 148 points.
There are two interesting aspects to the short sale that impact the credit. First off, late or missed payments impact your credit significantly. That is, the more payments you miss, the more your credit score will be impacted in a negative manner. However, the good news is that HAFA offers some mechanisms of positive credit reporting. HAFA guidelines now state that they will report Status Code 13 or Status Code 65, depending upon your unique short sale situation. These two status codes can impact your credit in a more positive manner.
Can I do a short sale without missing any payments?
In many cases, you can participate in a short sale without missing a single mortgage payment. However, there are some investors with loans serviced by the big banks that may have guidelines which state that you cannot do a short sale unless you have missed two payments. Be aware that no real estate agent should advise a seller to skip or delay a mortgage payment. The decision is a personal one, and should only be made by the short sale seller.
Issues of credit score usually arise at the short sale listing appointment. The answers to these common questions provide good food for thought and should help short sale sellers to be better prepared for issues that may arise on their future credit reports.