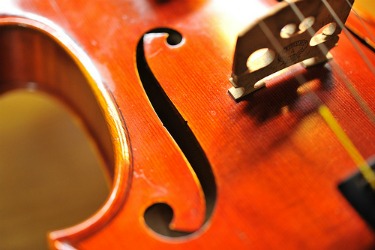 Cue the violin music.
This is the sad story of a buyer and her agent who put an offer in on a short sale that ultimately went to foreclosure. The buyer wanted to live in a home in a specific neighborhood. There were many homes to choose from, and this buyer liked this particular home because it was the least expensive (please remember this sentence for later in the story).
So, in May, the buyer wrote an offer on this affordable short sale, and the seller accepted the offer. The buyer's agent had very little communication with the listing agent, and finally received a counter offer from the mortgage lender just last week (5 months after the offer was placed).
The counter offer requested an increased price and also asked that the buyer and the buyer's agent pay additional funds to cover unpaid sewer liens and the increased payoff requested by the second lien holder. Grudgingly, the buyer and the buyer's agent agreed on Tuesday of last week.
The property went to foreclosure three days later—on Friday.
On Thursday afternoon, I was approached by the buyer's agent. What should I do? Do you think it will go to sale tomorrow?
After I was approached about a transaction that knew nothing about until that day, I began my due diligence activities (the activities that all buyers' agents must complete before placing an offer on a property listed for short sale):
The Trustee's Sale (the foreclosure auction) was originally scheduled for October of 2010. That's one year ago. Since banks do not postpone auction dates indefinitely, it is not advisable to write an offer on a property for which the auction date has already been postponed for several months (unless, of course, you have some guarantee from the bank that they will not foreclose).
The investor who holds the note on the property is Fannie Mae (and now they have the property too ;-). Fannie Mae is our toughest customer when it comes to postponing auction dates. They made a public statement to that effect about a year ago.
Now, as far as purchase price goes on short sales… The bank ultimately determines the sale price on a short sale property based on their appraisal or Broker Price Opinion. So, if you are showing short sale properties to clients, do not pay attention to the list price—since listing agents and short sale sellers can price the property any way that they want in hopes of getting an offer.
So, the next time you are tooting around town showing short sale properties, remember the sad story of the agent who didn't do her due diligence before writing an offer on a short sale.
Photo: flickr creative commons by kubotake