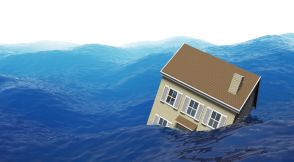 On Monday November 30, 2009, the Internet was aflutter with the exciting news that the Treasury Department was going to incentivize short sales.
Here are just a few paragraphs from the Inman article:
The Obama administration has released long-awaited guidelines for a program that will provide incentives for loan servicers and homeowners to engage in short sales when borrowers who are eligible for the Home Affordable Modification Program (HAMP) don't qualify for a loan modification.
The guidelines prohibit loan servicers from demanding that real estate brokerages reduce the commission stated in the listing agreement as a condition of approving a short sale-a practice that's been a sore point with many real estate agents.
Troubled borrowers interested in exploring a short sale will also be allowed to receive preapproved short-sale terms prior to the property listing, and servicers must agree to fully release them from future liability if the sale goes through.
The incentive program, which includes payments to second-lien holders who often stand in the way of short sales, was announced in May, but issuance of the guidelines was stalled over legal concerns.
Wow! This sounds great, right? Well, you've heard the old saying, "If something sounds too good to be true, it probably is!"
After carefully reading the 43 page Supplemental Directive, I would say before you get all excited about the program, you need to get informed. In fact, we all need to get informed.
Here is a link to the 43-page document
Read this carefully (then I'll paraphrase):
This Supplemental Directive provides guidance to servicers for adoption and implementation of HAFA for first lien mortgage loans that are not owned or guaranteed by Fannie Mae or Freddie Mac (Non-GSE Mortgages). In order for a servicer to participate in HAFA for Non-GSE Mortgages, the servicer must execute a servicer participation agreement and related documents (SPA) with Fannie Mae in its capacity as financial agent for the United States (as designated by Treasury) to participate in HAMP on or before December 31, 2009. In certain circumstances, Supplemental Directive 09-01 requires participating servicers to consider borrowers for other foreclosure prevention options, including short sale and deed-in-lieu programs. As a result, servicers already participating in HAMP must follow the guidance set forth in this Supplemental Directive . . .
Translation: If Servicers want to opt-in, they must turn in their Agreement prior to the end of the year. Fannie Mae and Freddie Mac loans are not part of this program.
Here's more: The effective date of this Supplemental Directive is April 5, 2010.
Here's a little ditty from the Directive that got me to thinking:
The servicer may, but is not required to, negotiate with subordinate lien holders on behalf of the borrower. The servicer, on behalf of the investor, will authorize the settlement agent to allow up to an aggregate of $3,000 of the gross sale proceeds as payment(s) to subordinate mortgage/lien holder(s) in exchange for a lien release and full release of borrower liability.
Translation: First lien holder must offer to give second lien holder up to $3000 to release the lien. There must be a full release of liability. But, what happens if the second lien holder is not a participant in this program? They can hold out for more, right?  (Incidentally, the answer to my question was not specifically addressed in the Directive.)
If you have worked a few short sales and you carefully read the Directive, you will not doubt see that there are many unanswered questions. I've made a few calls, and am hoping to get some answers soon. But, in the meantime, I'm thinking that while this program may help to facilitate some short sales, it may fall "short" of meeting many folks' expectations.