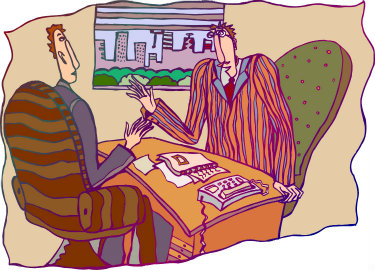 In a market with a clear inventory shortage, buyers and their agents are clamoring to find properties to purchase. It's tough out there, and many agents are writing upwards of ten offers in hopes of getting a single one approved.
Having recently attended a risk management meeting lead by a prominent real estate attorney, I can attest that we are not the only ones seeing the "crazy" offer as commonplace in this real estate market. The "crazy" offer is an offer that seems so enticing that it borders on ridiculous. This could be an offer for several thousand dollars over market value, which is based on an appraisal that will come in at market value and make the offer null and void. It could be an offer that states that the buyer can close or remove contingencies in five days. Or, it could be an offer with an escalation clause—a clause that states that the buyer will pay one thousand dollars (or any other number) above the highest offer on the table.
The thing is that none (zero, zip, zilch, the big goose egg) of these crazy offers ever close. And, when it comes to short sales, these offers impact the short sale process in a negative manner. When you submit an offer like this to the short sale lender and then the buyer cannot perform according to the terms and conditions of the offer, then the short sale processor needs to go back to the bank to change the terms or even to submit a new short sale offer. And, each time you return to the short sale lender for changes to terms and conditions, you extend the time it takes to get the short sale approved. You also may run the risk of your short sale being declined if all of this happens too close to the auction date or trustee's sale date.
The last thing that can really put a damper in your short sale closing is the HOA. Throughout California and beyond, HOAs are becoming short sale deal killers or general real estate deal killers. Many HOAs are not approved for buyers obtaining FHA financing, and others have such high delinquency rates that no lender will give a loan to a buyer purchasing in that complex due to the increased liability.
So, the next time you write or receive a short sale offer, make sure to think about all the crazy things that could impact whether or not the short sale will actually make it all the way to the closing table.