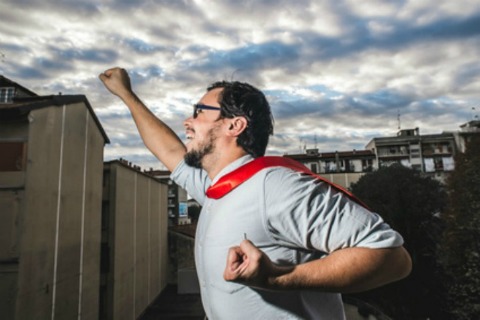 I recently joked that real estate agents should have those cuff bracelets that Wonder Woman donned. You know… the ones that were indestructible and fended off errant bullets. While I certainly do not advocate violence in real estate, agents do need to to protect their clients (either buyers or sellers) when fielding offers in both short sale and traditional transactions.
Short Sale Counter Offers
If you are a listing agent who receives offers on your short sale listings, you need to put everything in writing before sending the offer to the bank. While the bank does have veto power (particularly when it comes to purchase price and fees), you need to protect your seller. In many cases, the seller has no money to contribute to the short sale transaction, so you will need to be clear on who will pay for things if the bank does not approve them.
For example, what happens if the buyer wants a closing cost credit and the bank does not approve the closing cost credit? What happens if there are unpaid HOA dues and the bank does not want to pay them? What happens if the bank does not want to pay for Septic Tank Certification? Will the seller pay? Will the buyer pay? Issues, such as these, need to be stipulated (in writing) at the very beginning of the transaction and not as an afterthought once the short sale is approved.
That very same protection is required in traditional sales as well. Take time to review all contract terms with your seller. Consider all options and carefully craft a counter offer that protects the sellers best interests. When I see an offer accepted straight away, this means one of two things: 1) everybody discussed and agreed to the terms prior to writing the offer, or 2) details were likely overlooked in the excitement of receiving an offer. The latter is the one you want to avoid.
Buyer's Agents Protect Buyers
If you are a buyer's agent who is making offers on short sales, you will also want to protect your buyer (with or without Wonder Woman's bracelets). For example, a buyer's agent may want to put a deadline on the short sale negotiation period because the buyers will only be willing to wait two months for the approval. Another buyer may be so in love with the subject property that the agent will want to be sure that the buyer stays in first position when (and if) the bank provides a counter offer. To protect this buyer, a buyer's agent may want to stipulate that escrow is opened immediately in order to assure that the buyer maintains first position.
While many components of a purchase contract are subject to negotiation, contracts are not meant to be broken and terms and conditions are not meant to be changed at the eleventh hour. Wonder Woman's bracelets were for protection. The real estate contract is also made for everyone's protection. Use it wisely; try to make your terms and conditions bulletproof.